Cospowers won the Best Energy Storage Battery Supplier award in 2022, which is the second time
2022.12.08
xx新闻
Recently, the 9th China International PV, Energy Storage and Charging Industry Conference was successfully concluded in Shanghai. Cospowers was invited to attend and discussed the theme of "PV, energy storage and Charging development steps to a new level, boosting the digital transformation of energy" to explore the development road of energy storage industry in the new era.
At the EESA Star Award Banquet, Cospowers won the "Best Energy Storage Battery Supplier of the Year 2022 Award" for its outstanding performance in R&D technology, innovation capability and brand influence. Wang Xingchun, vice president of the Group, won the "Energy Storage Industry Leader of the Year 2022 Award".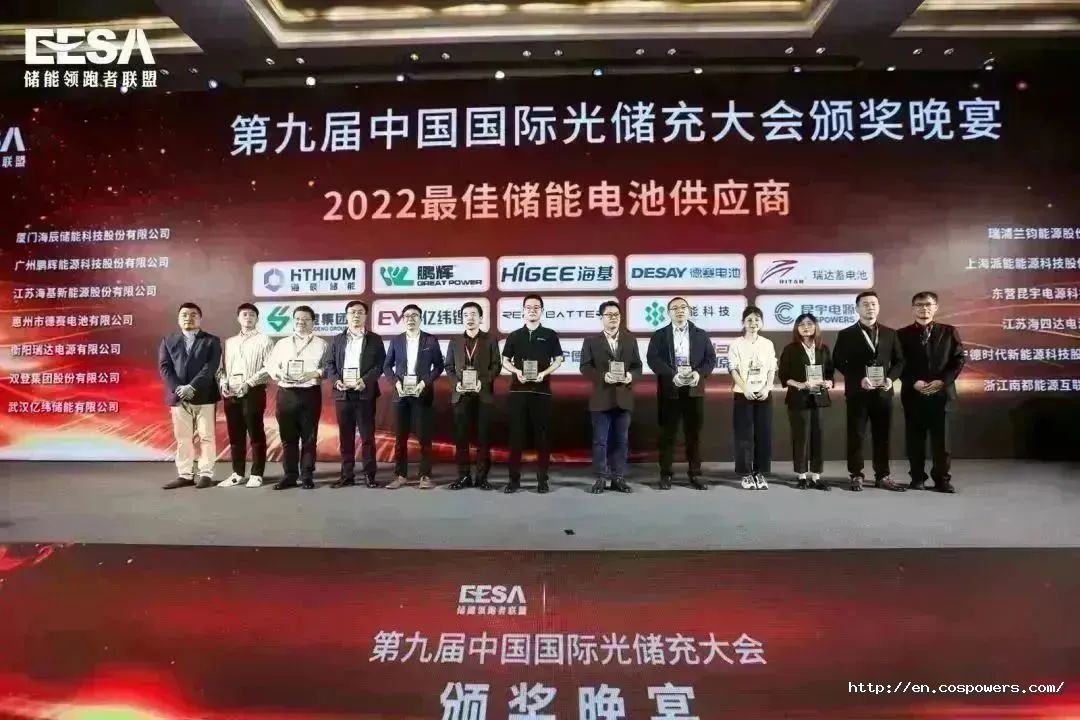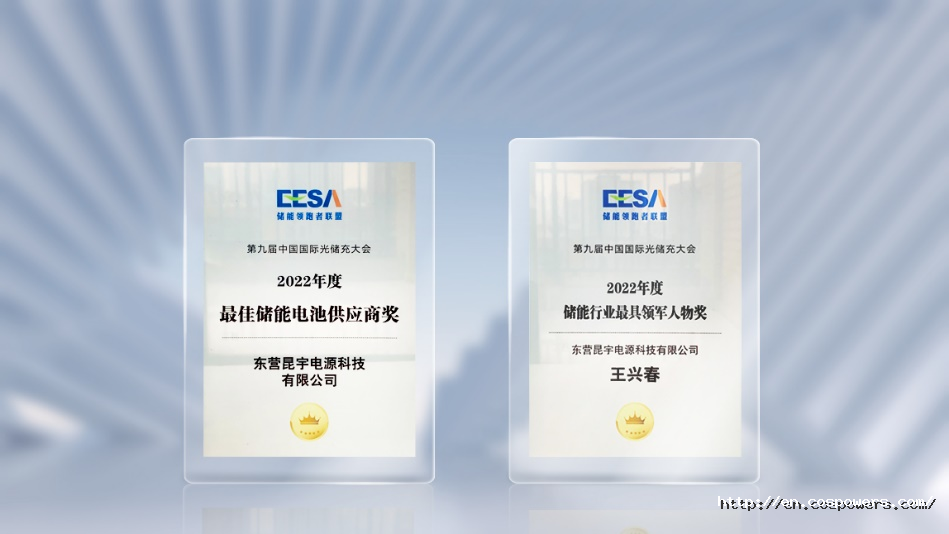 All the time, Cospowers focus on the dual engine drives of "technology + market". On the premise of retaining the original advantages of communication energy storage, electric energy storage products and one-stop systematic solutions have aroused strong attention in the industry and the market has responded enthusiastically.
Shandong Kenli fishing-light complementary PV power station
Xizang Sangzhuzi District agricultural light complementary PV power station
Hubei Xiantao fishing-light complementary power generation project
Shandong Tengzhou PV power generation demonstration project
In future, Cospowers will continue to promote the product innovation, accelerate the new technology advancement, provide reliable and long life cycles of energy storage product for the market, to create intelligent, green, safe, and high efficient products and services for customers, to contribute more solutions for new type electrical power system.